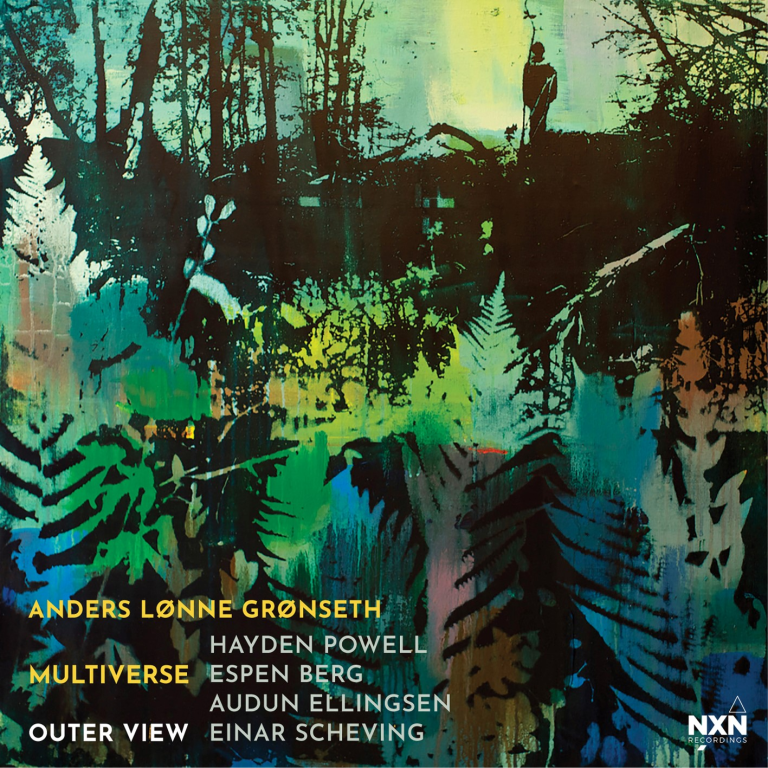 "This is hefty, cool and exciting jazz music with a solid groove"
"Deserves a lot of attention!"
"Anders Lønne Grønseth has found a band that can fullfill dreams"
"Multiverse has succeded. They reach the listener with generous and inviting music. Both the compositions and arrangements are complex, but the performances are effortless and full of playful sequences"
"..the result is a rich sound, which despite the complex compositions is very attractive"
Outer View
Anders Lønne Grønseth and the band Multiverse launches their third album Outer View. The band has been described as "currently one of the Norway's most original, ambitious, advanced and complete bands" and "a quintet that in a riveting way combines controlled melodicity with a trembling desire for improvisation" (Jazzinorge.no). Multiverse has created its own tonal language based on intuitive interaction, listening communication and musical openness. This is a jazz quintet that just as easily draws its inspiration from classical modernism, Indian raga or maqam from the Middle East. "The whole quintet seems to be controlled by one common brain," said one reviewer. The music is performed with great improvisational freedom and close interaction between musicians who in their own way have proven to be strong representatives of the Nordic jazz of today.