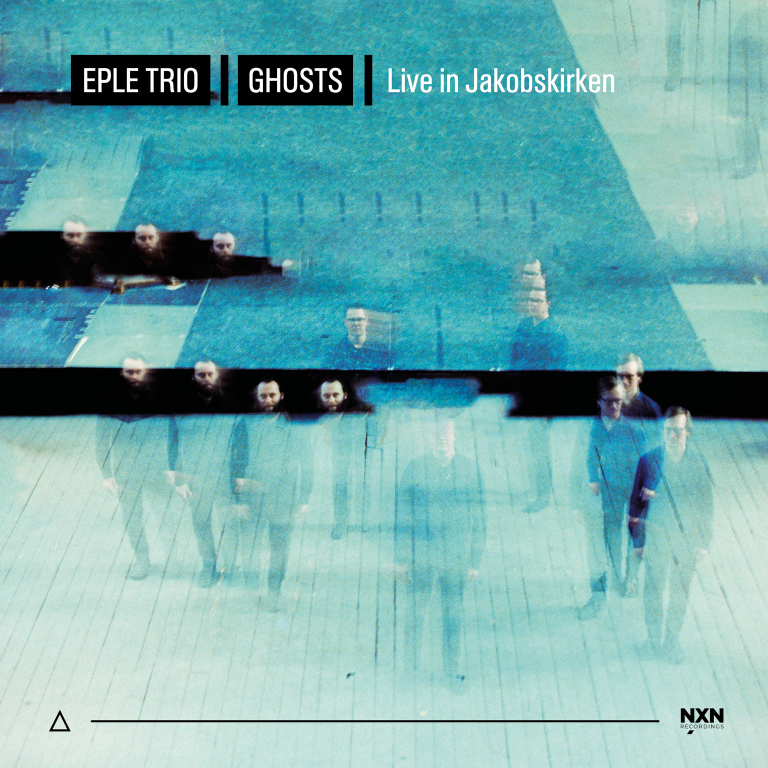 This is Northern music: Melancholic, sometimes fragile, finely chiseled and epic.
Precise, playful and unbelievably versatile
The three musicians manage to build up demanding arcs of tension and move just as confidently in calm, thoughtful sounds as with the spirited tones
A brilliantly performed jazz concert on record
Ghosts
Eple Trio's 'Ghosts' is a concert recording from Kulturkirken Jakob on May 23rd, 2018, a concert where we played music and compositions that have followed us throughout our career, much it ever since the debut album 'Made This' from 2007.
The songs have been identifying and defining to us in many ways, to begin with because they worked well when establishing a band with an original expression, but also because they have been compositions that we have enjoyed playing. 
When talking about this trio, 'to begin with' really means quite a long stretch, one might say that this period lasted from 2007 to 2013, after first having a start-up period from 2003 to 2007. The trio began as a duo project with Ulvo and Sjøvaag around 2002, before Hole became involved and the duo became the Eple Trio.
So we're talking about relatively long periods, and a background that has always had a greater or lesser degree of involvement from reputable musical personalities. Jon Eberson and Misha Alperin were producers and mentors on the first record, and world famous engineer Jan Erik Kongshaug worked with us on our first and second album. 
Bob Katz mastered the first two albums, maybe also the third (if it wasn't Brad Blackwood), and on to technicians Peder Kjellsby and Sjur Miljeteig, to Mathias Eick and Ivar Grydeland on the album Universal Cycle, Håkon Thelin, Bergmund Waal Skaslien and Eick (again) at the anniversary gig at the National Jazz Scene in 2014. The list of partners contains people who have set, and who are constantly putting, musical traces behind them in the Norwegian and international landscape, and the bar has always been set high for this trio. 
The release of this live recording is planned for autumn 2020, and it is a way of saying goodbye to the songs we've been playing and relating to so many years. It also marks the start of a new approach to the trio project, and although this is work in progress, a possible, and early, form can be seen on this recording from a crowded concert hall in Ibbenbüren, Germany, during the Münsterland Festival in the fall of 2019 (link above).
Eple Trio as a project is also largely based on a personal and trusting collaboration between the members over several years. The compositions are all written by Ulvo, Sjøvaag or Hole, album covers and designs are always made by Sjøvaag, and band photos are mostly taken by Ulvo.