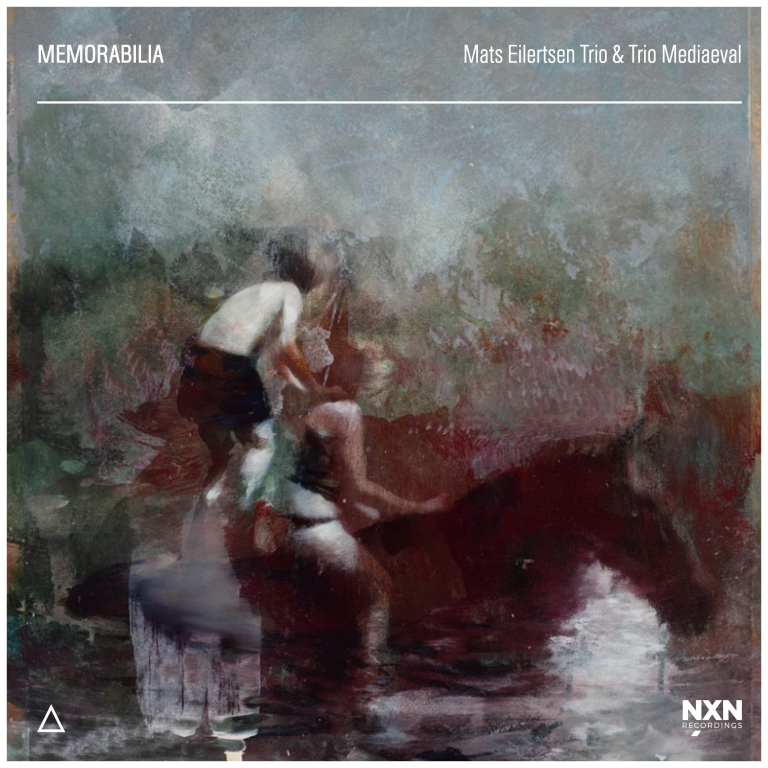 The soft harmonic pace sways the ear to a cradling effect
The jazz trio and the voices interact carefully and almost ritually
A sacred and beautiful mass
A sonic world so tender and unique
Memorabilia
Memorabilia was written in 2016 followed by a premiere at JazzFest in Trondheim. The music is written by jazz bassist and composer Mats Eilertsen and performed by two trios:
Mats Eilertsen Trio (Harmen Fraanje, piano: Thomas Strønen, drums and Mats Eilertsen, bass), and the vocal ensemble Trio Mediaeval (the acclaimed trio of Anna Maria Friman, Linn Andrea Fuglseth and Jorunn Lovise Husan), both known for numerous recordings for ECM.
This recording was made in Newtone studio in Oslo January 2020.
The music unites the two trios in a sacred, lyrical expression, giving the piano trio room to improvise and the vocal trio space to shine. The lyrics are a mixture of traditional masses and poems by the Norwegian lyricist Tor Ulven. About faith, doubt, nostalgia and time