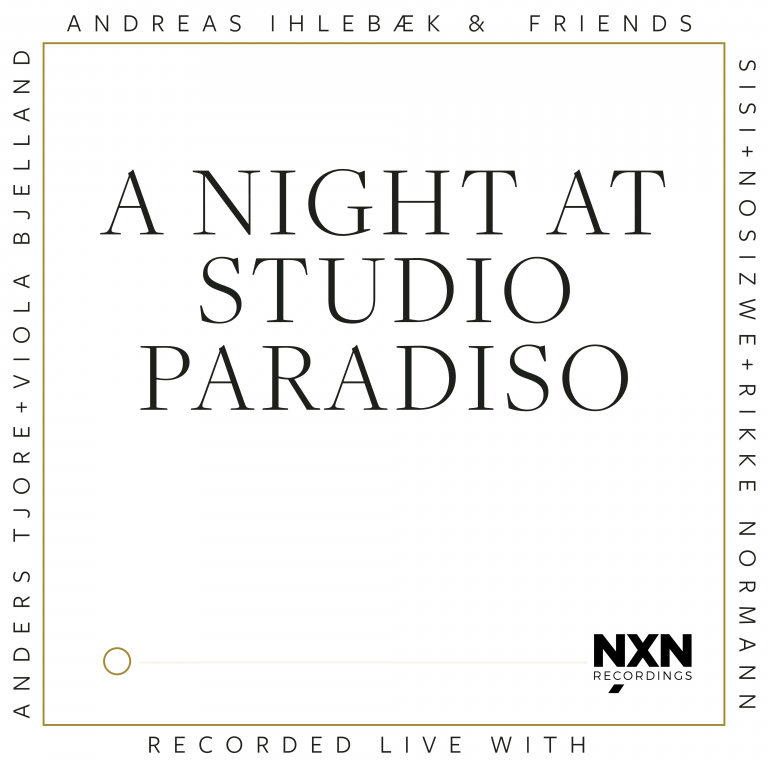 A Night at Studio Paradiso EP
In 2017 Andreas Ihlebæk released his debut solo album The Guest to great critical acclaim and  international attention for his music. June 21. 2019 A Night at Studio Paradiso was released. Together with his artist friends Nosizwe, Sisi, Anders Tjore, Rikke Normann and Viola Bjelland he invited a small audience to an evening at Studio Paradiso (the renowned studio of producers Christian Engfelt and Marcus Forsgren in Oslo). The intimate concert was recorded and filmed. The videos were directed by Marius Troy, who's previously worked with artists such as Justin Timberlake and Alicia Keys. The End of the Sky will be the first video release, premiering on the prestigious German jazz magazine Jazz Thing on June 20th.
The EP includes three live versions of songs from The Guest, in addition to three previously unreleased songs.