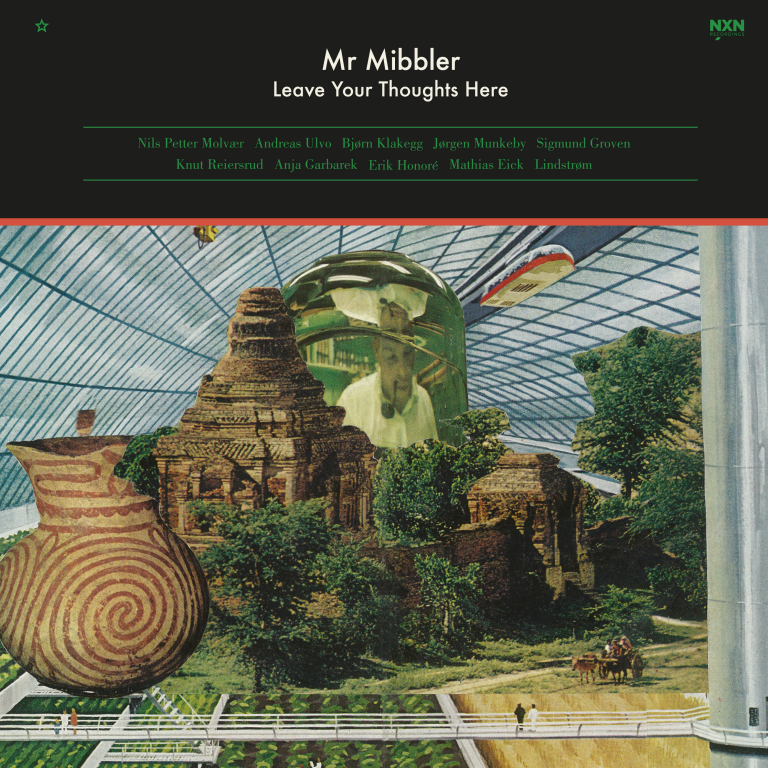 Folk, jazz, ambient and electronica all collide seamlessly
Thoughtful and reflective soundwaves bouncing gently like pebbles rising and falling as the tide turns on a distant shore
Smooth, bar-jazzy vocals, friendly house beats and gentle ambient electronica goes together very pleasantly
Clearly a major recording event and one of the key albums of this year
All tracks have great soloists and have been perfectly "Mibblified"
A subtle album for detail-listeners and feinschmeckers
Ten mouth-watering pieces of music
Mr Mibbler show-case their guests to stunning effect
"The outcome of this experiment requiring great trust on the part of the guest contributors is a delight: given variety by the wide range of influences - by turns indebted to folk, club, jazz and more - it is unified by a dreamy mood."
"The tracks are all titled using the formula "X meets Mr Mibbler" and all the encounters are worth listening to."
Leave Your Thoughts Here
Leave your thoughts here is Mr Mibbler's third album following The Long Journey released in January 2021. Mr Mibbler is musicians and producers Thom Hell, Jørn Raknes and Vidar Ersfjord, and this time they have invited an incredible number of first-class Norwegian musicians to play around in their musical world. The guest musicians have been the starting point for the tracks and Mr Mibbler has built the songs around their contributions. Among the guest artists we find very exciting names such as Anja Garbarek, Knut Reiersrud, Lindstrom, Andreas Ulvo, Mathias Eick, Erik Honorè, Bjørn Klakegg, Jørgen Munkeby, Sigmund Groven and Nils Petter Molvær, all experienced and acclaimed within their genres in Norway and internationally. This makes Leave your thoughts here a musical journey of different moods, exciting instrumentation and a wonderful mix of genres. You will hear folk, jazz, ambient and electronica performed by the very best musicians in Norway.