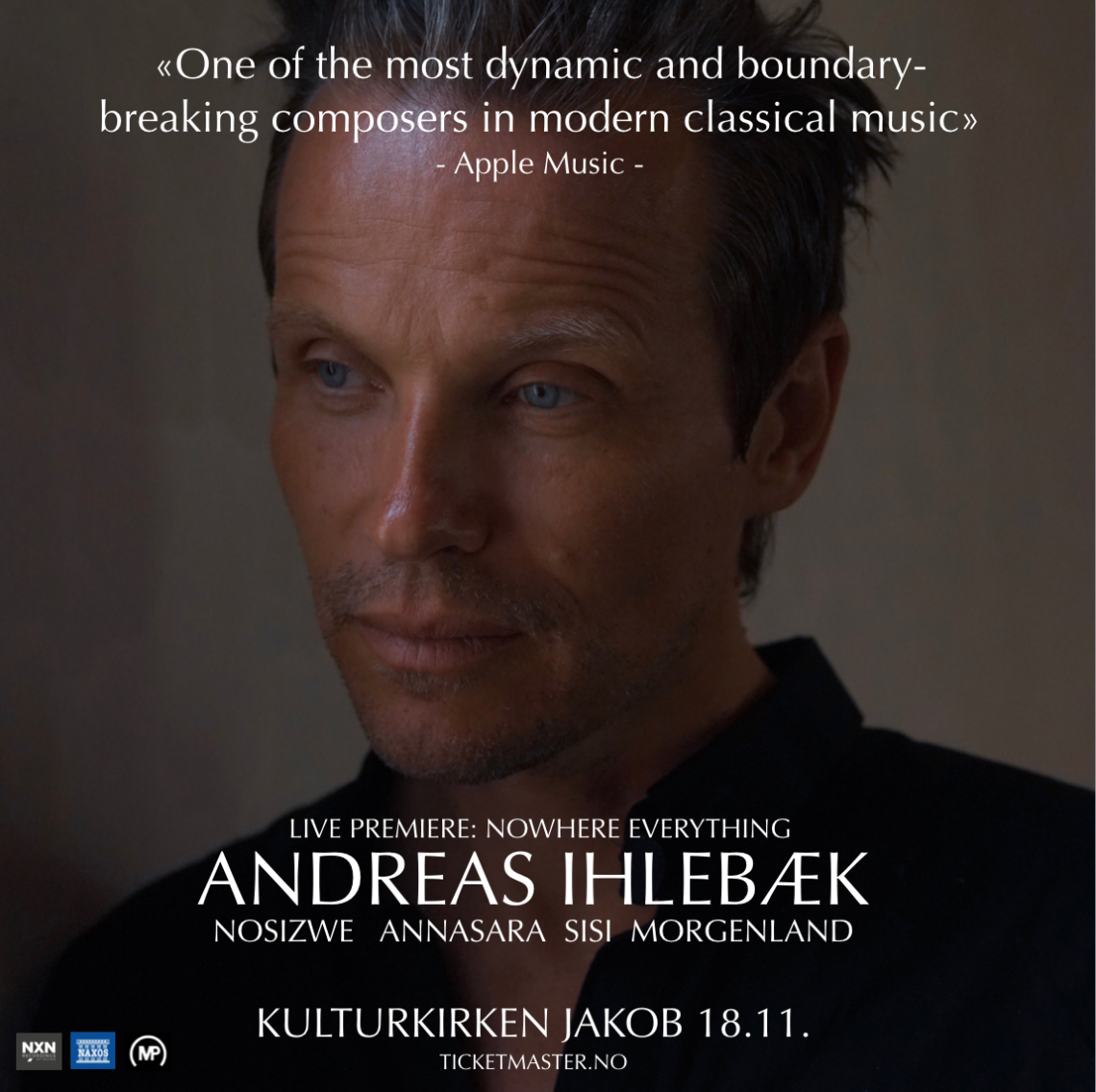 We are proud to announce the live premiere of Andreas Ihlebæks new album, "Nowhere, Everywhere",  in Kulturkirken Jakob on November 18th!
Ihlebæk builds on both his neoclassical instrumental music and the genre-mixing vocal music known from The Guest, and will present a work in the form of a newly written, modern fairy tale.
On stage he will amongst others bring the fabulous singers Nosiswe, Sisi, and the wonderful Swedish violinist and singer Annasara.