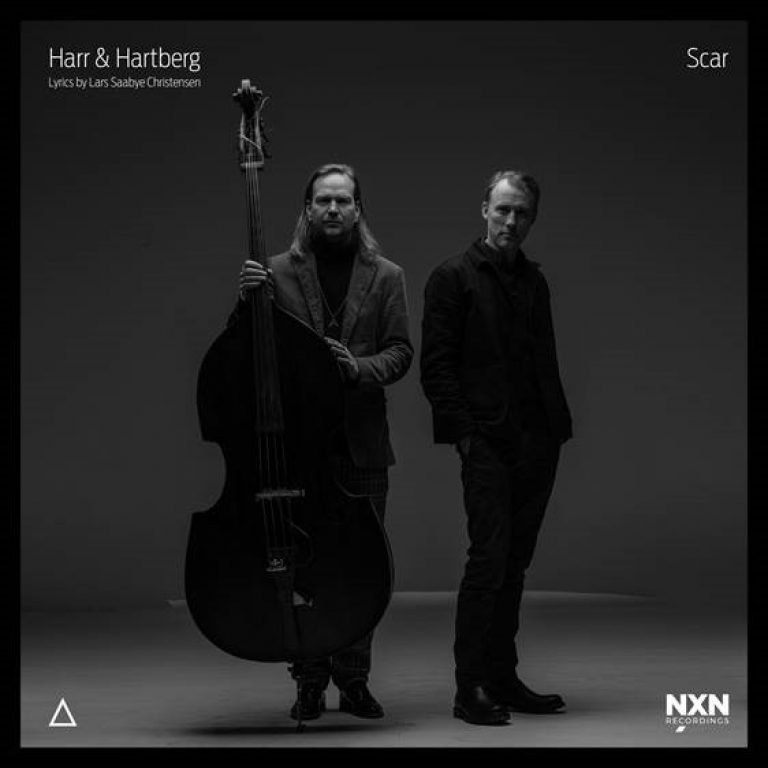 An album of good music, in fact great music
The classy album Scar has the typical Scandinavian melodies and a transparent, yet warm sound.
An innovative jazz and soul, but also blues togetherness that takes folkloric, Nordic traits only as an interlude to show its actual origin
Scar
The New Scandinavian Cool.
Harr & Hartberg's music feature a triple treat; Sublime lyrics by the famous Norwegian author Lars Saabye Christensen delivered with a Chet-Baker-esque voice by one of Norway's international acclaimed actors, teamed up with a hot double bass and outstanding compositions by the versatile musician Aslak Hartberg.  This is seriousness served softly and their catchy tunes will sneak into your soul.
Producer, the Grammy-nominated R&B artist Jarle Bernhoft and engineer, sound-magician Bjarne Stensli have succeeded in keeping the soulful sound of Harr & Hartberg, while approaching a more modern sound throughout the whole album.
Some of the best jazz musicians in Scandinavia guarantees a thrilling musical experience when their new album 'Scar' is released in September 2020.
The first single - Mirror Song, featuring Malin Pettersen – will be released May 15. 2020.
Harr & Hartberg Band:
Thorbjørn Harr – vocals
Aslak Hartberg – double bass
Trygve Seim – saxophones
Sjur Miljeteig – trumpet
Jørn Øien – piano and keys
Per Oddvar Johansen – drums
Featuring:
Jarle Bernhoft, Even Helte Hermansen, Jon Balke and Malin Pettersen.